2002 Coaches Profiles
July 09, 2002
---
8 - Head Coach, Gregg Pelka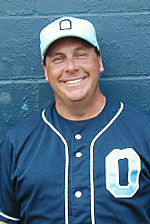 One of the premier coaches in the nation, Gregg Pelka enters his 22nd season at the helm of the MSI baseball program. Pelka, 41, has made MSI one of the most admired and respected baseball programs in the country. During his previous 21 years in charge, Pelka has compiled a 976 – 335 (.746) overall record. Under Pelka, MSI has captured 6 state championships, 9 regional titles and advanced to 8 national tournaments including the prestigious world championships in the Continental Amateur Baseball Association and the United States Amateur Baseball Association.
Parma MSI has also collected 13 consecutive Buckeye League titles and 17 tournament championships since 1984. Even more eye opening than the number of titles won by MSI, is the consistent level of success that Pelka has brought to the program. MSI has never suffered a losing season during his tenure, has won a minimum of 60 percent of its games in every season. The all-time winningest coach in MSI history, Pelka has been selected coach of the year nine times by various organizations. (1985(2), 1988, 1989(2), 1991, 1993, 1994 and 1995).
Pelka's career has been highlighted by the fact that 98 percent of his former MSI players have played or are currently participating collegiately at various levels. The list of outstanding programs and players is endless and includes names such as Matt Beaumont (Ohio State), Mike Buddie (Wake Forest), Chad Green (Kentucky), Matt Carpenter (Mississippi State), Jeff Drabik (Wake Forest) and Joe Kilburg (Stanford). The list of major leaguers that Pelka has coached is also an impressive one, spearheaded by names such as Jim Abbott (Chicago White Sox), Hal Morris (Cincinnati Reds), Scott Kamieniecki (NY Yankees), Barry Larkin (Cincinnati Reds), Ross Powell (Houston Astros) and Brian Anderson (Cleveland Indians).
In addition to his success in the summer circles, Pelka has also been honored to coach several Team Ohio squads, a select group of high school all-stars who compete in a seven state star-studded tournament. Coach P, as he is known, served as an assistant coach under Jerry Kindall (University of Arizona 1984-1985) and Bud Middaugh (University of Michigan 1985-1989).
Pelka earned his Bachelor's Degree in Communication from Baldwin Wallace College in 1982. In 1984, he completed his Master's Degree in Communication at the University of Michigan. Coach P is single and resides in Parma, Ohio.
---
13 - Assistant Coach, Joe Kilburg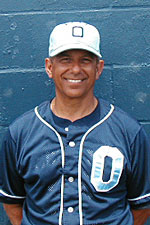 Coach K will start his 7th year with the MSI program. At age 53, Kilburg has coached all levels of the game from little league to college. The year 2002 will mark Kilburg's 32th year in coaching organized ball. Kilburg's role with MSI has grown in relation with his friendship with Coach Pelka. Primarily he is responsible for various duties associated with the defensive game. He plays a key role in assisting first year players in improving their mechanics and fine-tuning their skills. He helps in teaching players additional positions that in the long run, will allow many to excel collegiately. Coach Kilburg can be found in the first base coaches' box when MSI is at the plate.
At other times he can be found just giving Coach Pelka a hard way to go. Kilburg, who resides in Bay Village, OH, helped the city to develop its baseball program and travel teams. From 1983, he was named the head coach at Cleveland Central Catholic High School. He created a highly competitive program before leaving the program in 1995. His 1993 team finished in the final 16 of the state. Joe has also been an instructor for 26 years at the Phil Bova Baseball camp. Joe has also been asked to speak at several clinics and mini camps.
Kilburg prepped at Cathedral Latin High School in 1966 and earned his bachelor's degree from the University of Dayton in 1970. He went on to earn his master's degree in "sports science" from the University of Ashland in 1983. Currently, Joe teaches high school science in Cleveland and is an assistant coach at Baldwin-Wallace College. in Berea, OH. Kilburg is married and has two sons. His wife Judy is a baseball fan. Joe, his oldest, played at Stanford and is now a professional baseball player in the minor leagues. His other son, Jim, graduated magne cum laude from Ohio State University in 2001 and is pursuing a career in music while for Ohio State University. His band Gravity44 has released two albums and performed all over Ohio.
Head Coach Pelka says of Kilburg, "Joe brings outstanding coaching and teaching ability to MSI. His knowledge of the game and ability to assist players in improving their individual skills will continue to help keep MSI a successful program."
---
Chris Glass – Our Web Master
Chris Glass lives in California but has been part of the MSI team for several years. Chris first met Coach Pelka in Nevada when he was invited to come to the Carson City July Tournament by Coach Kilburg. Chris immediately became involved with the MSI program.
Chris and Coach Kilburg had become friends via the Internet while his son Joe was at Stanford. Chris was gracious enough to provide information about Stanford and Joe. The Stanford web site was an end result.
Chris's expertise then turned to the creation and handling of the MSI web site. The site is full of great information, pictures and MSI statistics.
You can reach the MSI web site with this URL: http://www.sio2.com/parma/
---
Assistant Coach - Rich Hnath
Coach Hnath has coached baseball for 23 years. Currently he is a varsity assistant coach at St. Edward High School . He was formerly head baseball coach at Olmsted Falls High School and received S.W.C. Coach of the Year . He also has coached at Bedfored High School.
Rich is also a graduate of St. Edward High School .
He was also a varsity football assistant coach at Olmsted Fall High School during their 2000 State Championship season.
---
---